Premier Auto Paint Equipment & Supplies throughout Farmington Hills MI
Since 1952 Automotive Color Supply Has Been Known For Our Auto Paint Equipment in Farmington Hills MI!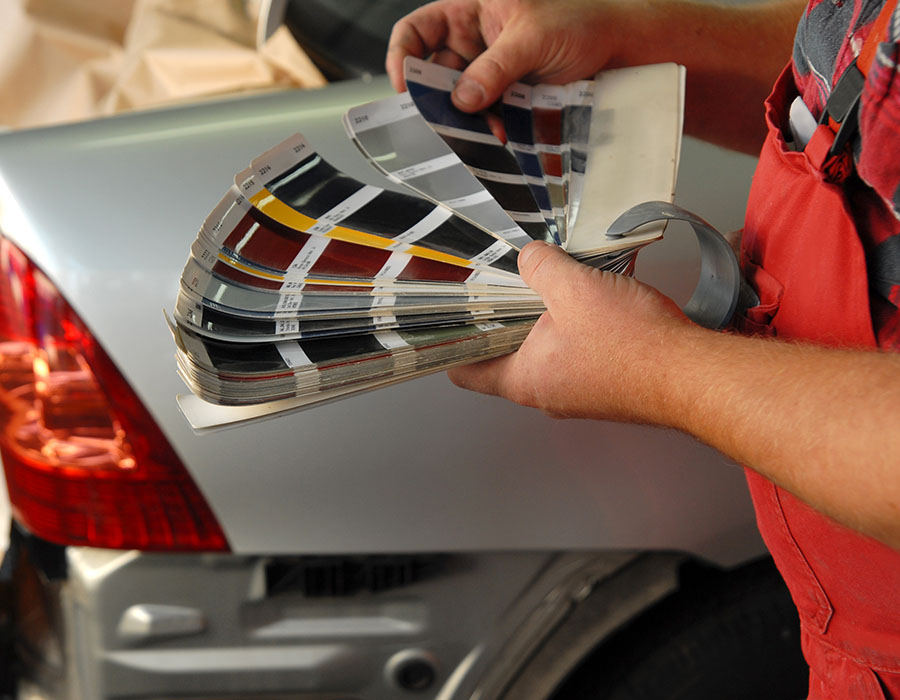 More than 66 years ago, Clifford D. Belleau, Al Hoffman and Max Hoffman opened one of the first automotive paint specialty houses in all of Macomb County. The store was located at 24424 Van Dyke in Centerline, MI, and remained in Centerline until 1972.
Are you planning on painting a car or do you run a body shop and constantly need automotive paint supplies, tools and equipment? We're your one stop shop for auto paint supplies and order everything you need to prime and paint a car, truck, commercial vehicle, tractor or any other project! Our auto paint supply includes paints, painting tools, curing lamps, sandpaper, automotive masking tapes, papers, rags and more!
The team at Automotive Color Supply is committed to providing customers with top-notch products, work and customer service each and every time. We have many years of combined experience in the field, and all of our employees share a passion for working on their own vehicles outside of work. We offer the best possible products -- all made in the USA!
---
Auto Paint Store Equipment Offered in Farmington Hills MI
Auto Paints
Tints/Pearls
Polishes
Activators/Reducers
Industrial Painting Supplies
Binder/Balancer
Sandable Primer
Sealer System
And More!
Brands We Specialize In
Evercoat Products
SATA Spray Equipment
Dupli-Color
IWATA Spray Equipment
House of Kolor
Transtar Autobody Technologies
Devilbiss
And More!
View a Complete List of Brands We Carry
Supplying your auto shop with the best body shop paints in the industry is imperative when it comes to keeping your customers satisfied, and our shop carries nothing but the highest quality. Our business services have been supplying all of the top paint shops with the most reliable brands of paint for over 66 years. These brands include Axalta, Cromax, Evercoat, Nason Finishes, SATA, Fillon Technologies, Dupli-Color and many more! From the smallest paint shop to a large industrial setting, we can create a paint order and delivery option for your business.
We work closely with you to learn more about the paints you and your customers need, and from there suggest the best products for your order. Our team delivers your order promptly, and we even offer deliveries on Saturdays! Seeing our customers' businesses grow and become successful is something that is extremely important to us, and we take your business very seriously. Trust the automotive paint suppliers with decades of experience!
---
Can't find what you're looking for? If we don't have it, we'll order it for you! Download our product list and contact us today to inquire about specific products!