Dearborn MI's Preferred Source for Automotive Paint Store & Supplies
Since 1952 We've Been Known For Our Automotive Paint Store in Dearborn!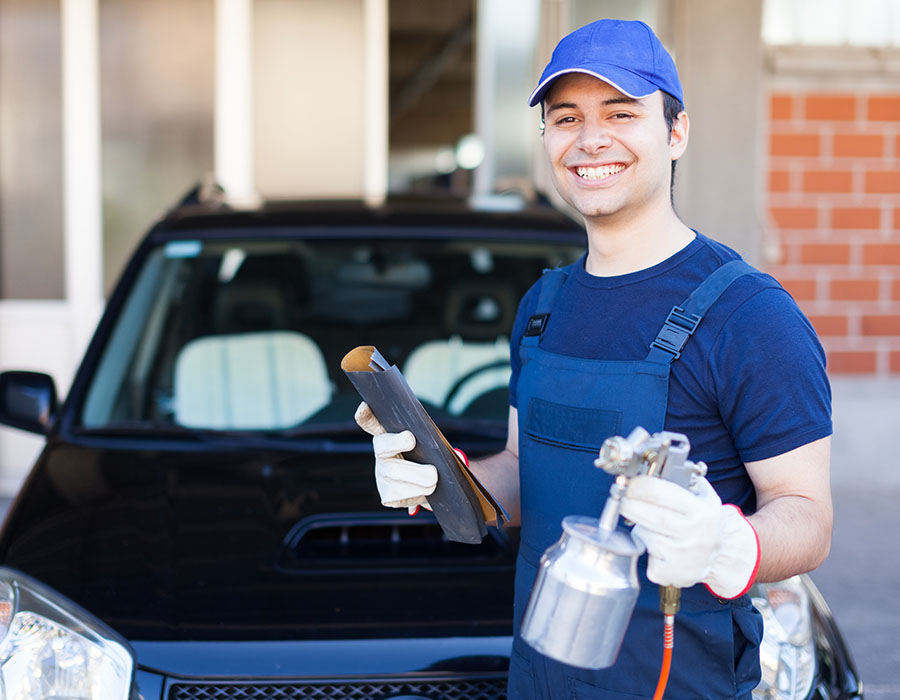 More than 66 years ago, Clifford D. Belleau, Al Hoffman and Max Hoffman opened one of the first automotive paint specialty houses in all of Macomb County. The store was located at 24424 Van Dyke in Centerline, MI, and remained in Centerline until 1972.
Our large supply of automotive paint, supplies and equipment includes some of the highest-quality materials and are manufacturer-recommended. With a vast line of paint supply products and services, there's nothing we can't help you with. Whether you are a paint shop or a home restorer, we carry all the tools, products and materials to achieve a professional level result!
The team at Automotive Color Supply is committed to providing customers with top-notch products, work and customer service each and every time. We have many years of combined experience in the field, and all of our employees share a passion for working on their own vehicles outside of work. We offer the best possible products -- all made in the USA!
---
Automotive Paint Store Equipment Offered in Dearborn
Base System
Clear System
Quart Mixing Shelves
Mixing Lids
Gloves
Pantsuits
Respirators
Masking Tape
And More!
Brands We Specialize In
Evercoat Products
SATA Spray Equipment
Dupli-Color
IWATA Spray Equipment
House of Kolor
Transtar Autobody Technologies
Devilbiss
And More!
View a Complete List of Brands We Carry
When it comes to doing a repair on your car or truck, matching your paint to the precise color is extremely important. Trust the team at Automotive Color Supply to match your auto paint to an exact shade! We offer on-site color matching services to create the perfect match for your vehicle, and will put your new paint in an aerosol spray can for a fine, seamless finish. Our technology is far more advanced than anyone else's in the area, and we pride ourselves on blending the perfect color -- each and every time!
Always dreamed about painting your hot rod the perfect shade of red? We can create custom paint just for you that will ensure your car is one in a million! Just bring us in a sample of the color and we will work with you to create the perfect paint for your next DIY project. We can even pearlize the paint for you!
---
Can't find what you're looking for? If we don't have it, we'll order it for you! Download our product list and contact us today to inquire about specific products!