Clinton Township MI's Preferred Body Shop Paint
Automotive Color Supply is Your One-Stop-Shop For All Your Body Shop Paint Needs!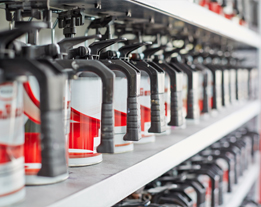 Whether you're planning to paint your own car or a customer's vehicle, we have the services to give you the upper hand.Painting a vehicle is not an easy thing to do. There are a lot of logistics that come into play, including precise color matching, priming, spraying down the perfect coat of paint and sealing. When it comes to your car's exterior paint, we've got you covered!
Our experienced staff have many years of combined experience with painting vehicles and have a great understanding of getting an optimal finish on your car or truck. We are the guys to ask about auto paint supplies!
---
Car Paint Supplies Offered in Clinton Township
Base System
Clear System
Quart Mixing Shelves
Mixing Lids
Gloves
Pantsuits
Respirators
Masking Tape
And More!
---
Top of the Line Automotive Body Shop Paint for Any Job in Clinton Township!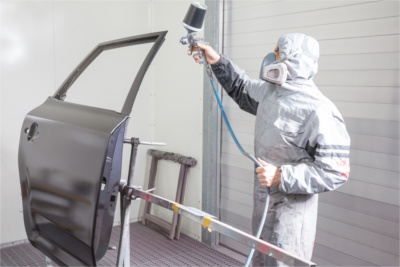 When it comes to doing a repair on your car or truck, matching your paint to the precise color is extremely important. Trust the team at Automotive Color Supply to match your auto paint to an exact shade! We offer on-site color matching services to create the perfect match for your vehicle, and will put your new paint in an aerosol spray can for a fine, seamless finish. Our technology is far more advanced than anyone else's in the area, and we pride ourselves on blending the perfect color -- each and every time!
We work closely with you to learn more about the paints you and your customers need, and from there suggest the best products for your order. Our team delivers your order promptly, and we even offer deliveries on Saturdays! Seeing our customers' businesses grow and become successful is something that is extremely important to us, and we take your business very seriously. Trust the automotive paint suppliers with decades of experience!
---
Brands We Specialize In
Evercoat Products
SATA Spray Equipment
Dupli-Color
IWATA Spray Equipment
House of Kolor
Transtar Autobody Technologies
Devilbiss
And More!
View a Complete List of Brands We Carry
---
If you're looking for the leading Body Shop Paint throughout Clinton Township, contact us today!