Dearborn MI's Preferred Car Paint Supplies
Automotive Color Supply is Your One-Stop-Shop For All Your Car Paint Supplies Needs!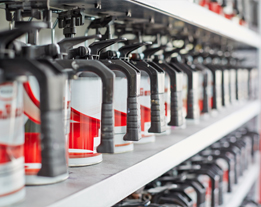 Whether you're planning to paint your own car or a customer's vehicle, we have the services to give you the upper hand.Painting a vehicle is not an easy thing to do. There are a lot of logistics that come into play, including precise color matching, priming, spraying down the perfect coat of paint and sealing. When it comes to your car's exterior paint, we've got you covered!
Our experienced staff have many years of combined experience with painting vehicles and have a great understanding of getting an optimal finish on your car or truck. We are the guys to ask about auto paint supplies!
---
Automotive Paint Supplies Offered in Dearborn
Auto Paints
Tints/Pearls
Polishes
Activators/Reducers
Industrial Painting Supplies
Binder/Balancer
Sandable Primer
Sealer System
And More!
---
Top of the Line Automotive Body Shop Paint for Any Job in Dearborn!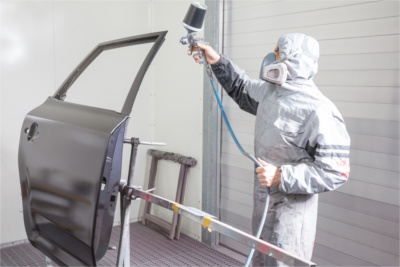 Supplying your auto shop with the best body shop paints in the industry is imperative when it comes to keeping your customers satisfied, and our shop carries nothing but the highest quality. Our business services have been supplying all of the top paint shops with the most reliable brands of paint for over 66 years. These brands include Axalta, Cromax, Evercoat, Nason Finishes, SATA, Fillon Technologies, Dupli-Color and many more! From the smallest paint shop to a large industrial setting, we can create a paint order and delivery option for your business.
Always dreamed about painting your hot rod the perfect shade of red? We can create custom paint just for you that will ensure your car is one in a million! Just bring us in a sample of the color and we will work with you to create the perfect paint for your next DIY project. We can even pearlize the paint for you!
---
Brands We Specialize In
Evercoat Products
SATA Spray Equipment
Dupli-Color
IWATA Spray Equipment
House of Kolor
Transtar Autobody Technologies
Devilbiss
And More!
View a Complete List of Brands We Carry
---
If you're looking for the leading Car Paint Supplies throughout Dearborn, contact us today!